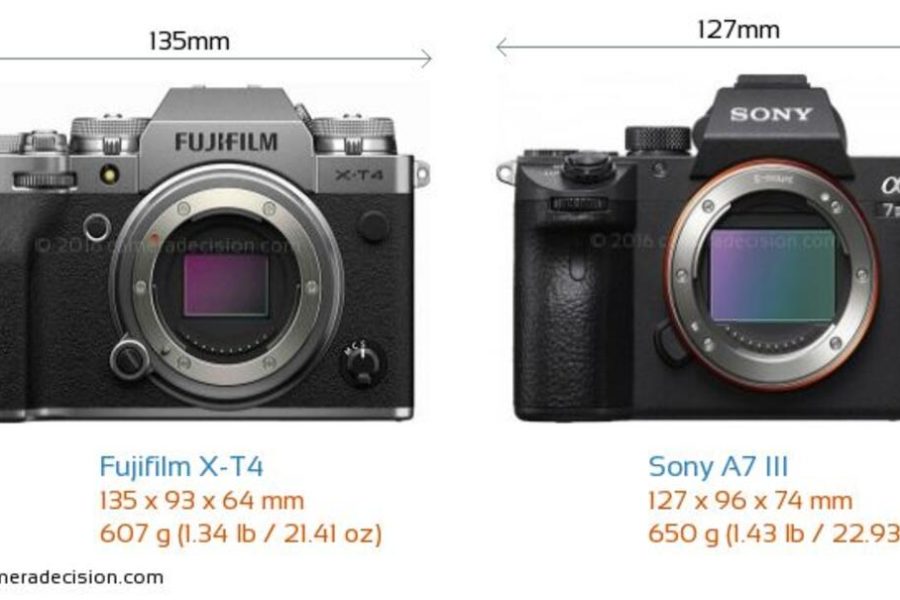 Here is an excellent comparison video of the Sony a7 III vs. Fujifilm X-T4 mirrorless cameras. The Sony a7 III and Fujifilm X-T4 are both amazing. DPReviewTV compares the image quality, autofocus. lens selection and more to try to determinate which one is right for you.
Obviously, most photographers have been thinking about switching to mirrorless cameras for years, and are torn between Sony and Fuji. They prefer Fujifilm for APS-c systems and Sony for full frame. Especially, we see the tendencies of users who are promoted from Canon and Nikon.
Below is a summary of DPRTV's interpretation of the choice and looking for Sony a7 III vs. Fujifilm X-T4 – Which is Best?
Fujifilm X-T4 body: $1,699 at B&H Photo Video/Adorama/Amazon.
$200 off on Sony a7 III body: $1,698 at Amazon, B&H, Adorama. Continue reading…