Fuji is rumored to announce the Fujifilm XF 50mm f/1 R WR Lens in early 2020. The official announcement of this sleek short telephoto prime will happen in January to February, 2020.
The XF 50mm f/1.0 R WR for Fujifilm X-series mirrorless cameras will offer a 76mm equivalent focal length to suit a variety of applications, including portraiture and still lifes. The lens is expected to be big and heavy and bright f/1.0 maximum aperture benefit working in low-light conditions and also afford a high degree of control over depth of field.
At the 2019 London's House of Photography event, Fujifilm has displayed the upcoming Fujifilm XF 50mm f/1.0 R WR X-mount lens. According to the note on this lens, it will be announced soon. The ultra-fast Fujifilm XF 50mm f/1 R WR will be the first mirrorless lens with a maximum aperture of f/1.0 with AF capability.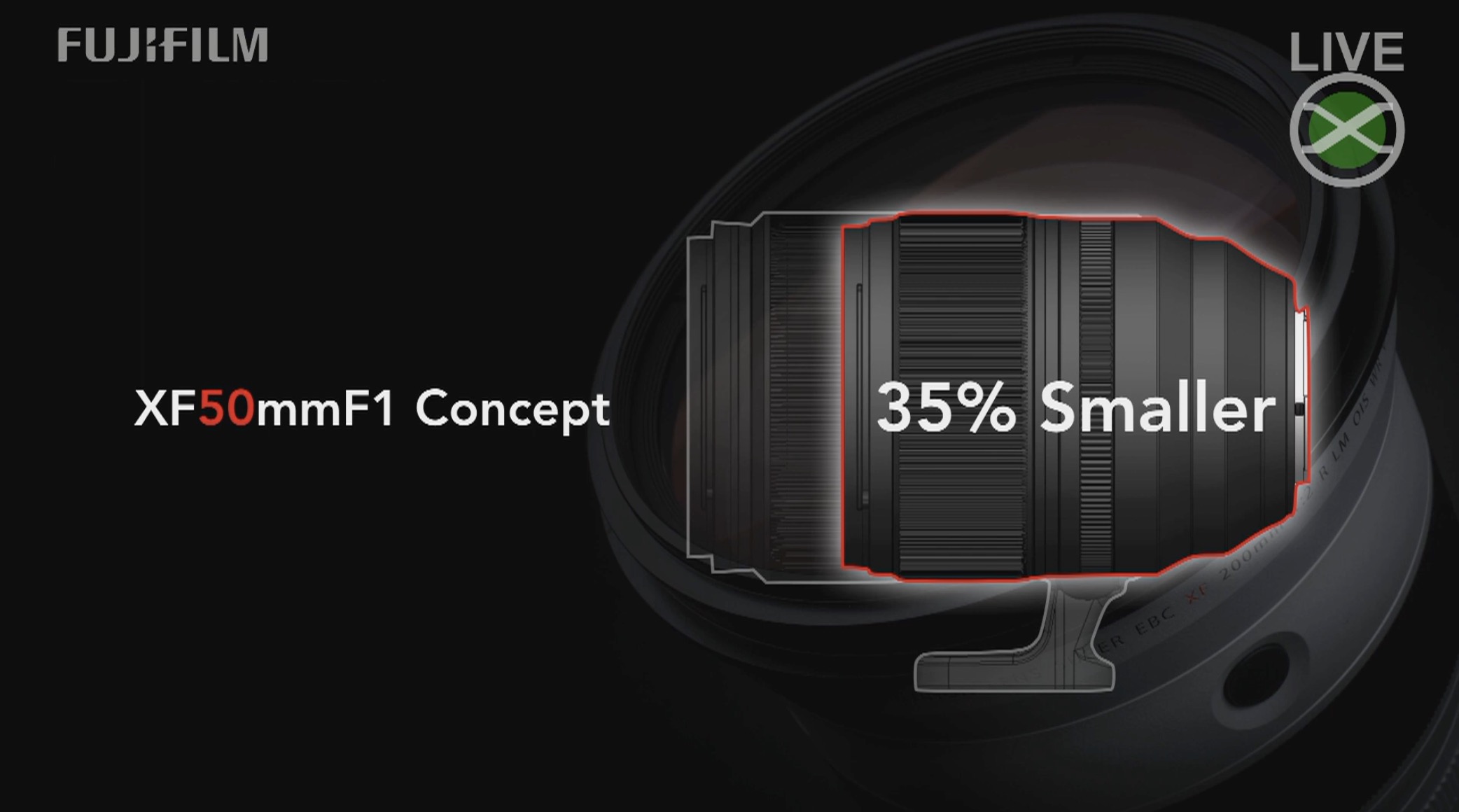 Stay with us on Facebook, Twitter, RSS feed to get more news, rumors, reviews and deals. Read more Fujifilm Mirrorless news and Fujifilm Rumors.
Also join the Fujifilm Camera Users Facebook Group to share your Fujifilm photography.
via: FR