Sony A6400 sensor tested at DxOMark website. According to test results the Sony A6400 achieved an overall score of 83 points. This is somehow is the same level as slightly older APS-C models, such as the Nikon D7100 and the Samsung NX1.
When compared to other Sony APs-c cameras, it's only two points behind the Sony A6500 mirrorless camera. Check out the comparison tables below as well as DxOMark conclusion.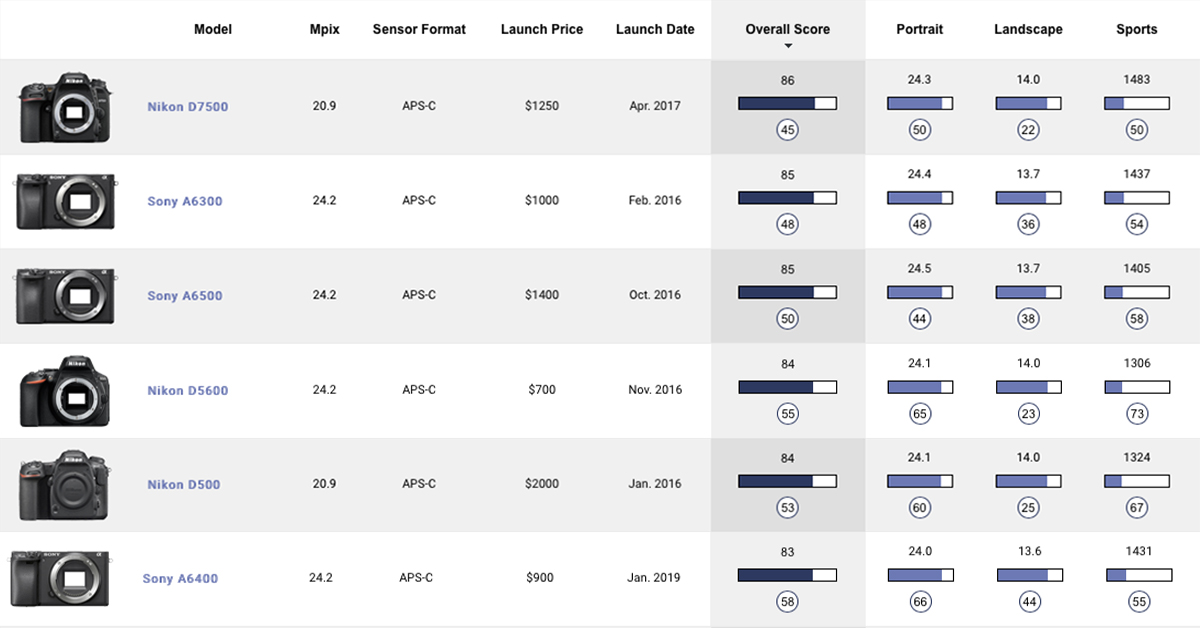 Dxomark tested the A6400 sensor:
Anyone comparing the Sony A6300 and A6400 will find the results intriguing. Although the two models share a similar sensor resolution (pixel count) and the overall results are very close, the measurements are not identical.

Despite its slightly higher noise floor over the A6300, the new A6400 sensor performs well, combining a wide dynamic range over a highly useful range of ISO sensitivity settings and excellent low-light ISO capabilities. Although that directly impacts the color depth, the A6400 remains capable of delivering extremely pleasing images. Combine those attributes with the new AF system, 11fps continuous shooting, and a relatively affordable price, and you have a very enticing camera for sports and action photographers on a budget.
Stay with us on Facebook, Twitter, RSS feed to get more news, rumors, reviews and deals. Read more Sony Mirrorless news and Sony Rumors here.
Also join the Sony Camera Users Facebook Group to share your Sony photography.