For the rest of the 2020, Nikon is planning to release several new mirrorless products. Here are the list of rumored Nikon mirrorless cameras and lenses.
New Nikkor Z lenses
Nikkor Z 24-50mm f/4-6.3: this will probably be the new kit lens for the upcoming Nikon Z5 camera. It will be a small, light, compact (almost like a pancake), cheap plastic lens with a collapsible design similar to the Nikkor Z DX 16-50mm.
Nikkor Z 50mm f/1.2 S lens: a massive, solid lens with a lot of glass elements inside – similar in size to the Nikkor Z 24-70mm f/2.8 S. The 50mm f/1.2 lens may also have the Noct nomenclature (Nikkor Z 50mm f/1.2 S Noct lens).
Nikkor Z 14-24mm f/2.8 S lens: smaller and lighter than the F mount version, the lens can take screw-in filters. New info: 105mm filter thread. Not confirmed for July 21 release.
See latest Nikon discounts.
Nikon Z teleconverters
New info: Nikkor Z 1.4x and 2.0x teleconverters are also coming
The new Nikon Z teleconverters will be released together with the already delayed Nikkor Z 70-200mm f/2.8 VR S lens.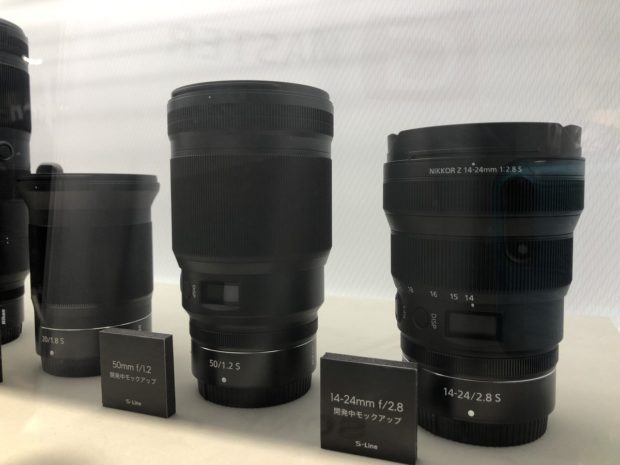 Nikon Z30
Nikon Z5
The Z5 will have the same EVF as the Z6
No top panel LCD
Dual SD UHS-II memory card slots
24MP full-frame sensor (not sure BSI or not)
IBIS
Magnesium alloy camera body
1m dots LCD screen resolution
New battery: Nikon EN-EL15c (already registered online)
USB-C camera powering, not just charging
Same AF system as in the Z6
1.7x video crop in 4k, no SloMo option
6fps burst
Official announcement expected in the second half of July (I have conflicting reports on the exact date)
The camera will start shipping later this year
Slightly smaller than the Z6
The modes dial is moved to where the top LCD screen is on the Z6/Z7
Nikon Z6s/Z7s
Same sensor as in the Z6/Z7
Dual EXPEED processor
Nikon EN-EL15c battery
USB power
Dual memory card slots
4K/60p video
Vertical grip with buttons/controls (available as an optional accessory)
Announcement in late 2020 (around October)
Nikon Z8/Z9
In addition, both Nikon D880 (D850 replacement) DSLR camera and Nikon Z8 mirrorless camera are rumored to have the same 60MP sensor and similar specifications, just like the Nikon D780 was relative to the Nikon Z6.
Apart from the Sony's 60MP full frame sensor, Nikon Z8 will also have dual SD and CFexpress card slots just like the Canon's EOS R5. The high-end mirrorless Z camera will be announced before the Nikon D850 replacement.
Read more Nikon Camera Rumors.
Join the Nikon Camera Users Group to share your Nikon photography, ask and answer questions that arise and help each others!
Via NikonRunmors