Here are the latest updates about the upcoming Nikon Z8 high-megapixel full frame mirrorless camera. According to recent Nikon rumors, the Nikon Z8 will be officially announced or released during February 2023 to April 2023 timeframe. There still a chance that Nikon will announce the development of Nikon Z8 later this year.
The specs of Nikon Z8 is still unconfirmed, it could be a baby Nikon Z9 without the built-in grip, and it also could be a mirrorless version of Nikon D850 with 60+MP full frame sensor.
There is also a rumored camera roadmap on the web, just take with a grain of salt.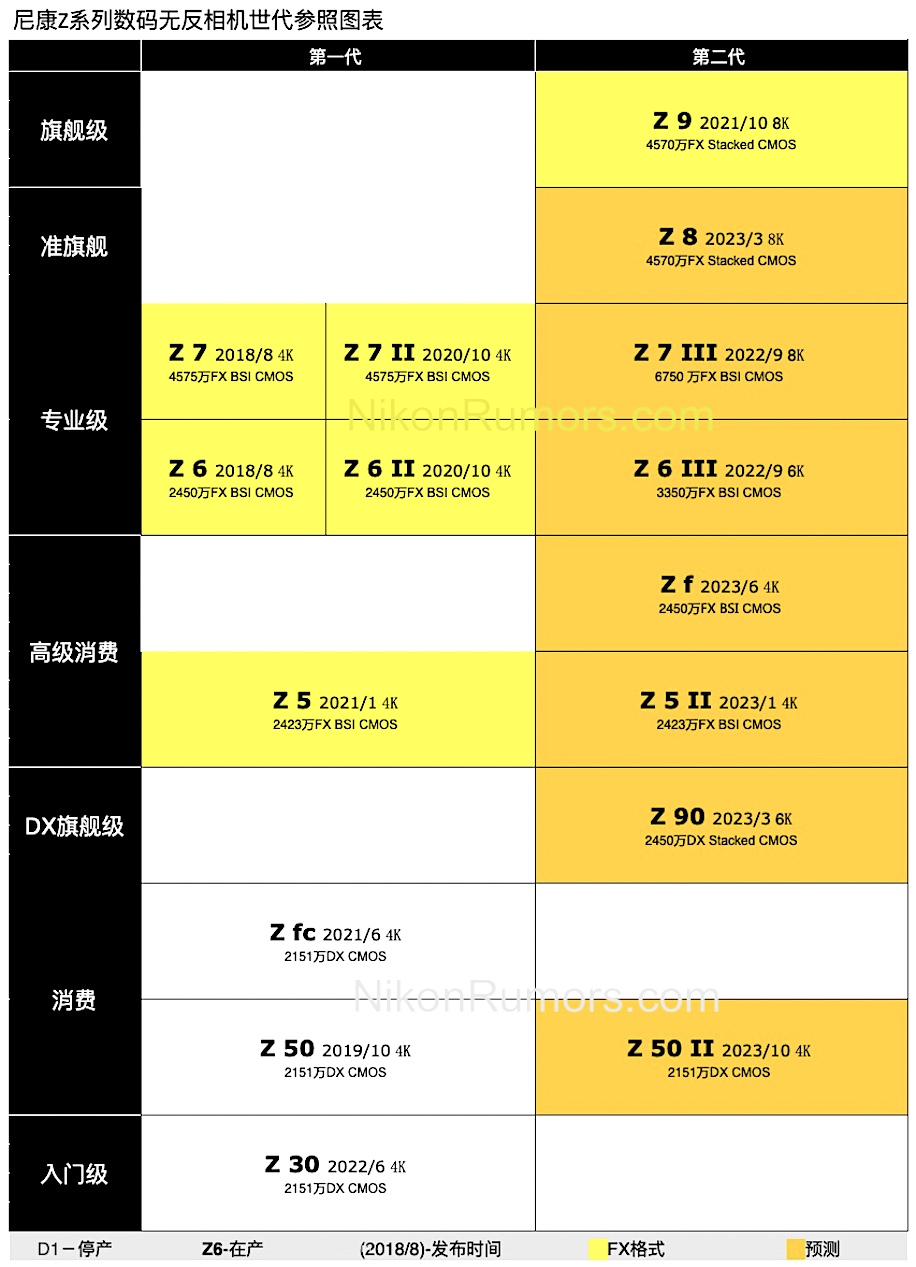 Read more Nikon Camera Rumors.
Join the Nikon Camera Users Group to share your Nikon photography, ask and answer questions that arise and help each others!
via: NR