Samyang released three new lenses for Nikon mounts; AF 85mm f/1.4 F, MF 14mm f/2.8 Z and MF 85mm f/1.4 Z.
The first is designed for use with the Nikon F mount systems such as the D500 and D850, the other two are for the Nikon Z-mount mirrorless cameras like Nikon Z6 and Z7.
Samyang AF 85mm F1.4 F
The new 85mm follows on from the successful launch of the AF 14mm in 2018 and is the second lens in the Nikon F range.
85mm is known as the sweet spot for portrait lenses and the large f/1.4 compliments the focal length with a stunning Bokeh.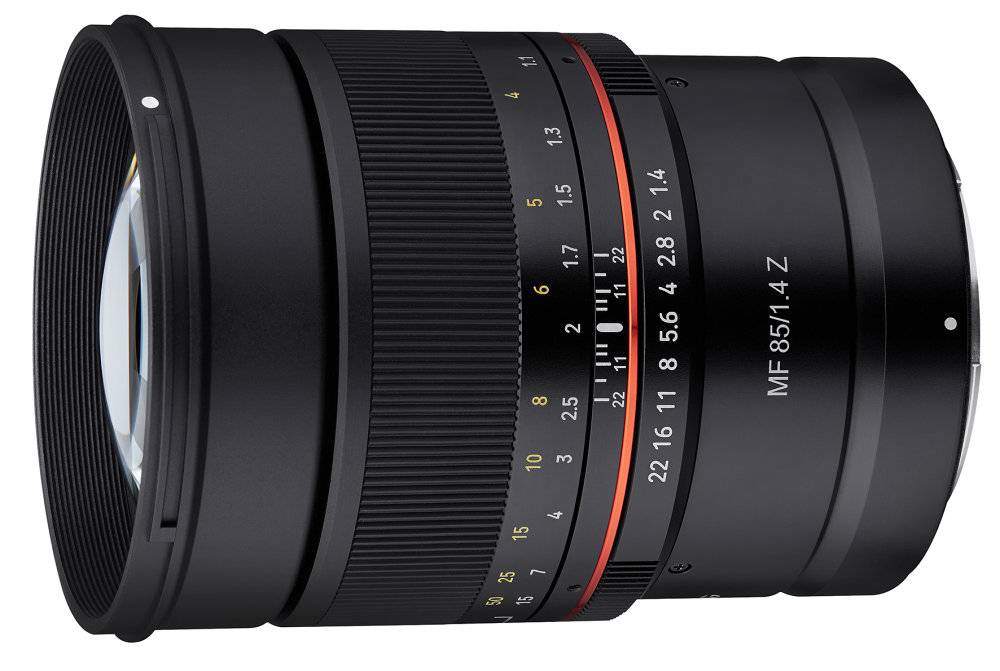 Samyang MF 14mm F2.8 Z and MF 85mm F1.4 Z
These are the first two Z mount lenses to appear from Samyang and it's great to see them invest in the format.
Each of these lenses goes back to the roots of Samyang lenses and will for the moment at least only be available in manual focus.
All three lenses feature Samyangs advanced optical technology with Ultra-Multi-Coated (UMC) optics that have been designed to provide excellent image quality and contrast from the centre to edges of the frame.
Another nice feature is the addition of weather sealing to ensure that the lenses are protected from dust and water.
The AF 85mm f/1.4 F features a 9 bladed aperture and the MF 85mm F1.4 Z features an 8 bladed circular aperture for "smooth bokeh". Even with the large apertures, each lens has been designed to ensure edge-to-edge sharpness even when the aperture is wide open.
Price and availability in the UK and Ireland will be announced soon.
For full details please visit guidetocamera.com
Stay with us on Facebook, Twitter, RSS feed to get more news, rumors, reviews and deals. Regardless of what is next, stay tuned to our website to find out the latest digital camera news and Nikon Rumors.
Join the Nikon Camera Users Group to share your Nikon photography, ask and answer questions that arise and help each others!