Viltrox announced three new lenses for Sony E-mount: 24mm f/1.8, 35mm f/1.8, and 50mm f/1.8.
New Viltrox lenses should be available soon. All Viltrox lenses are sold at Adorama, B&H and Amazon but these lenses are not listed yet. So price information is yet to be announced but we expect $399 for new mdoels just like the Viltrox AF 85mm F1.8 FE II Lens. It is now available to through the B&HPhoto store for $399.
Additional information can be found below.
Viltrox AF 24mm f/1.8 FE
Lens design: 11 elements in 9 groups
Dimensions: 70 x 85.0 mm
Weight: 340g
Filter size: 55 mm
Minimum focusing distance: 0.3m
Viltrox AF 35mm f/1.8 FE
Lens design: 1o elements in 8 groups
Dimensions: 70 x 88.2 mm
Weight: 340g
Filter size: 55 mm
Minimum focusing distance: 0.4m
Viltrox AF 50mm f/1.8 FE
Lens design: 11 elements in 10 groups
Dimensions: 70 x 88.2 mm
Weight: 350g
Filter size: 55 mm
Minimum focusing distance: 0.5m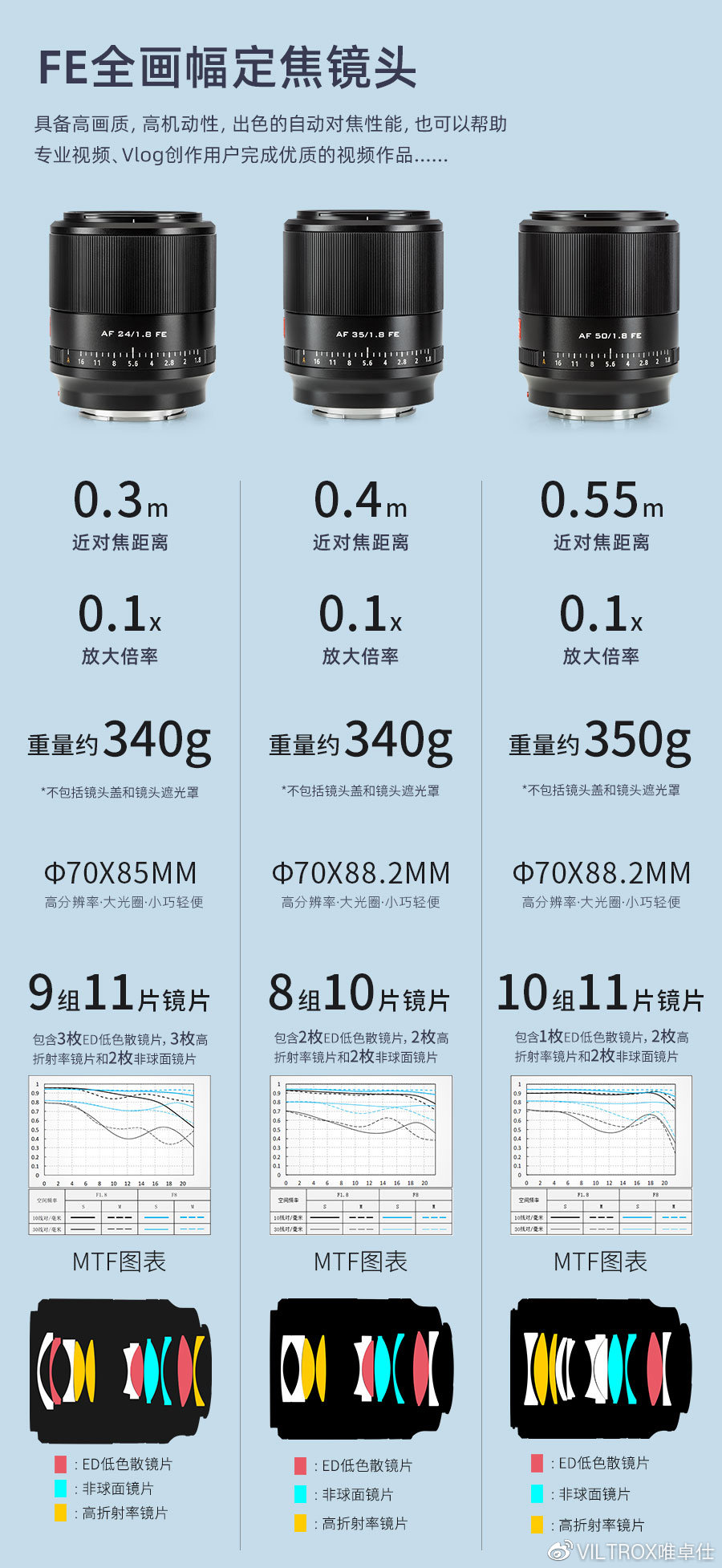 Also join the Sony Camera Users Facebook Group to share your Sony  photography 
Read more Sony Camera Rumors here. See also Sony A7 Mark IV and A7s Mark IV Rumored Specs