Canon EOS-1D X Mark III Sensor Tested at DxOMark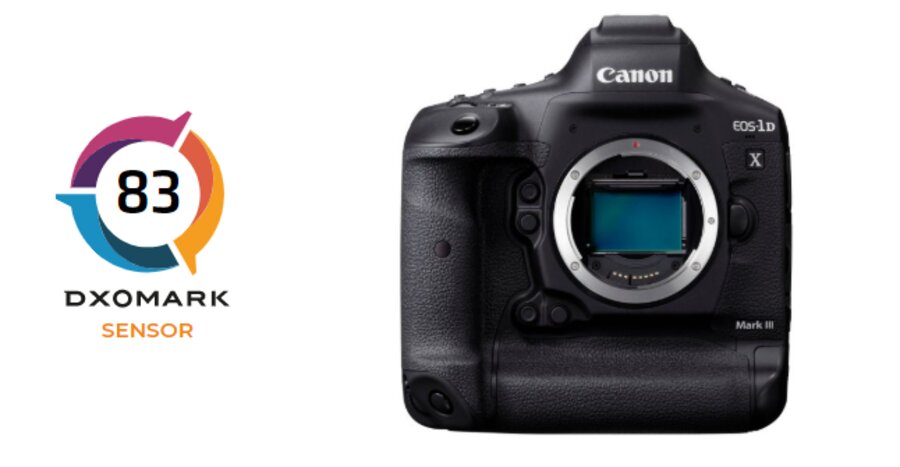 DXOMark just published their review of the sensor inside the Canon EOS-1D X Mark III. According to test results Canon EOS-1D X Mark III achieves an overall DXOMark score of 83 points which puts it at the 47th place in all the full-frame and MF sensors.
When we look at similar cameras, Canon EOS-1D X Mark III Sensor scores less than the Nikon D850 (100) or the Sony a7R IV (99). To compare the 1Dx MkIII with another sport oriented camera, the Sony a9 II scores significantly better with 93 points.  On the other hand the EOS-1D X Mark III sensor score is even behind the EOS-1D X Mark II (88).
Below is the detailed conclusion: 
"Canon EOS-1D X Mark III has been designed with that one goal in mind. Although we at DXOMARK test only sensor performance and no other features, at face value it's an incredibly fast DSLR with not only blazing AF speed, incredible continuous shooting rates and a prodigious buffer, but also an equally impressive sensor. Admittedly, it's not quite at the cutting edge in our metrics for sensor performance, but there's far more to it than that. If you're new to the market, there's a lot to consider, but even then the Canon EOS-1D X Mark III is still more than a worthy contender for your hard-earned cash..."
Canon EOS-1D X Mark III body: $6,499 at Amazon, B&H, Adorama.
Sony a9 II body: $4,498 at Amazon , B&H, Adorama.
Read more: Best Lenses for Canon 1D X Mark III and Best Lenses for Sony a9 II.
via DxOMark.com
Get Luminar
Use "CAMERANEWS" for a discount
Skylum's all-in-one photo editor Luminar 4 is out now and available for just $69 for new users, with big discounts for upgrading users. Luminar 4's revolutionary tools and AI technologies give superpowers for creative photo editing. We rated Luminar as
Highly Recommended
. Use coupon code
CAMERANEWS
to save another
$10
on Luminar.